About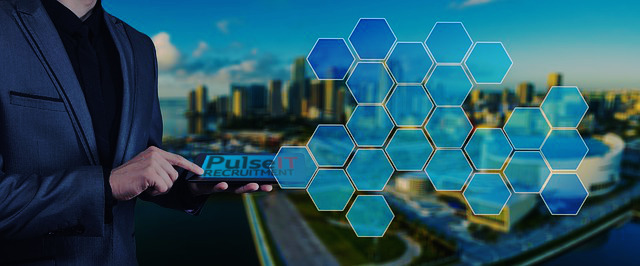 IT

Recruitment.....
It's what we do best.....
Our reputation is built upon service delivery & fast proactive working, therefore successfully completing complex search campaigns effectively & efficiently. With an extensive network of contacts, we are able to attract the best talent and able to perform as a leading Tier 1 supplier.
Our core values include Integrity, transparency and drive to succeed. By working to these guidelines, Pulse IT is your number one recruitment partner.
We pride ourselves in working closely with candidates and clients alike. We get close to our clients to understand their business needs, therefore looking beyond the specification.
Our service also goes further than just skills matching - we look at the personality behind the CV.
At Pulse IT, we pride ourselves on working in partnership with clients and candidates to satisfy both candidates career aspirations and clients business project needs.
Typical Technical IT assignments include:
Software & Web Development (Including Design & UI/UX)

Technical & Solutions Architect

Software Support, QA/Testers

Network / Systems Support & Administration

Consultants

Database Developers/Administrators
Common Technologies include:
PHP (OO & MVC Frameworks - Laravel, Codeigniter, Zend, Symfony etc), HTML, CSS, JQuery, JavaScript, Angular.JS, Redux, React.JS, Vue.JS, Full Stack Development, Python (Inc Django), Java, J2EE, UX/UI, ASP.NET MVC, C#, Web API, Front End Web Development, Wordpress, Adobe Creative Suite, VB.NET, C / C++, E-Commerce (Magento, WooCommerce), SharePoint, TCP/IP, Windows Server, Exchange, Active Directory, Linux/Unix, DevOps and Network Support
Typical Operational & Management assignments include:
Project Managers

Business Analysts

Senior Management (CEO, CIO, Heads of Department etc)

IT Managers

Director's

Service Delivery Managers

Software Development Managers
For any business, marketing plays a huge part in its survival and development. Pulse IT have significant expertise in sourcing quality marketing related candidates.
Typical Marketing assignments include:
Online & Offline Marketing Executives / Managers

SEO Executives / Consultants

PPC Consultants

Content Managers

Sales Executives / Consultants

Pre-Sales Managers / Consultants

Account Managers